Events & Announcements
Below we have listed the major Agricultural Science Center-related activities scheduled for our science center in the near future. If you have more questions about any of these events, please call or e-mail the contact person. If you have an event you want to add to our page, please call or e-mail our office. You'll find that contact information by backing up to the Agricultural Science Center home page.
Field Day 2016
Field Day2016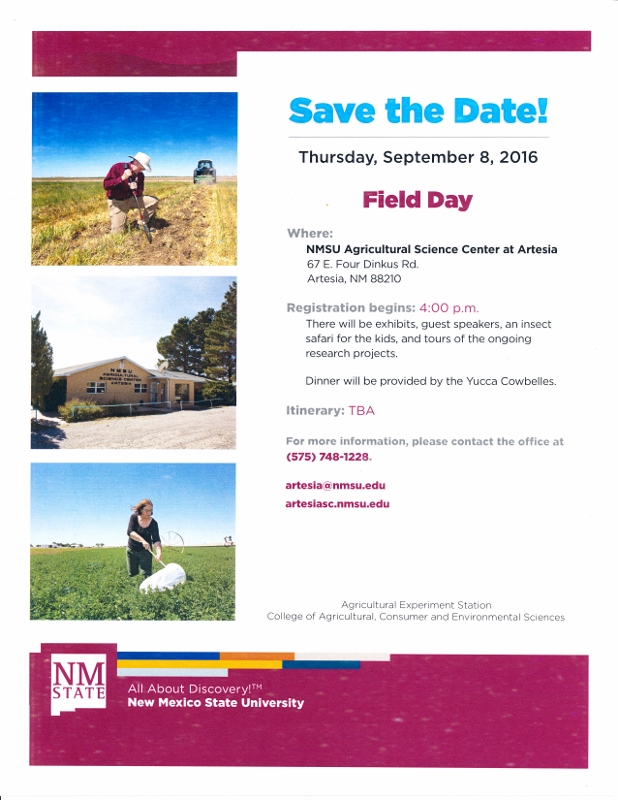 NMSU

NMSU Ag Science Center aims to continue more than six decades of service.