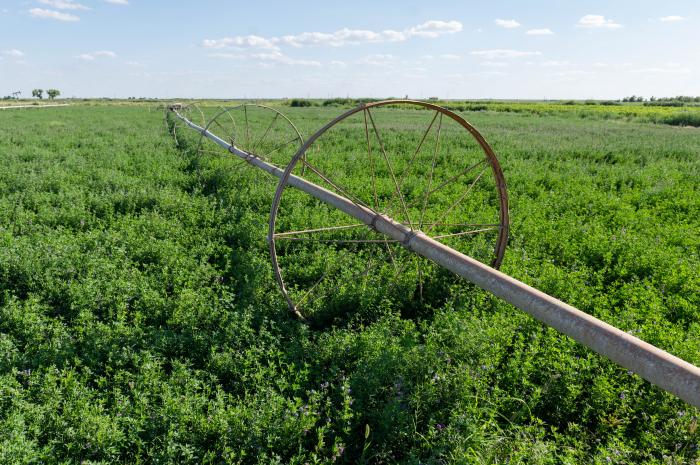 Mission Statement
The Agricultural Science Center at Artesia (ASC-Artesia) faculty conduct research and extension programs in soil, water, crop, and entomological sciences to enhance the agricultural, economic, environmental, and social well‐being of southeastern New Mexico.
Our faculty collaborate in local, regional, national, and international research and extension efforts, and are often asked to bring their expertise to colleagues and clientele across the U.S. and in foreign countries. It is our goal to be the premier off-campus center for novel research and extension programming in integrated pest management, water management, soil health, soil fertility and remediation, and the evaluation of new crop genetic material.

 Impact Report
 Free Publications
 Non-Discrimination and Equal Opportunity
---
Contact Information
The Agricultural Science Center at Artesia Visitor Hours are between 8:00 A.M. and 5:00 P.M.
Artesia Science Center
67 E. Four Dinkus Rd
Artesia, N.M. 88210
Phone: (575) 748-1228
Fax: (575) 748-1229
Email: artesia@nmsu.edu